If you're planning a vacation to Seattle, or if you're considering purchasing Seattle luxury real estate, you might have questions about what you'll do for fun in the area. Seattle is a massive city with plenty of things to do, but it doesn't take long to figure out that some of the area's best attractions are located near the water. Here are five waterfront activities to add to your to-do list next time you're in the Seattle area.
1. Pike Place Market
No trip to Seattle is complete without a visit to the Pike Place Market. After you snap a picture under the famous "Public Market" sign, you'll step inside and see the famous fish market where the daily catch flies through the air. The market first opened in 1907, and several local merchants and craftspeople operate storefronts inside.
2. Washington State Ferry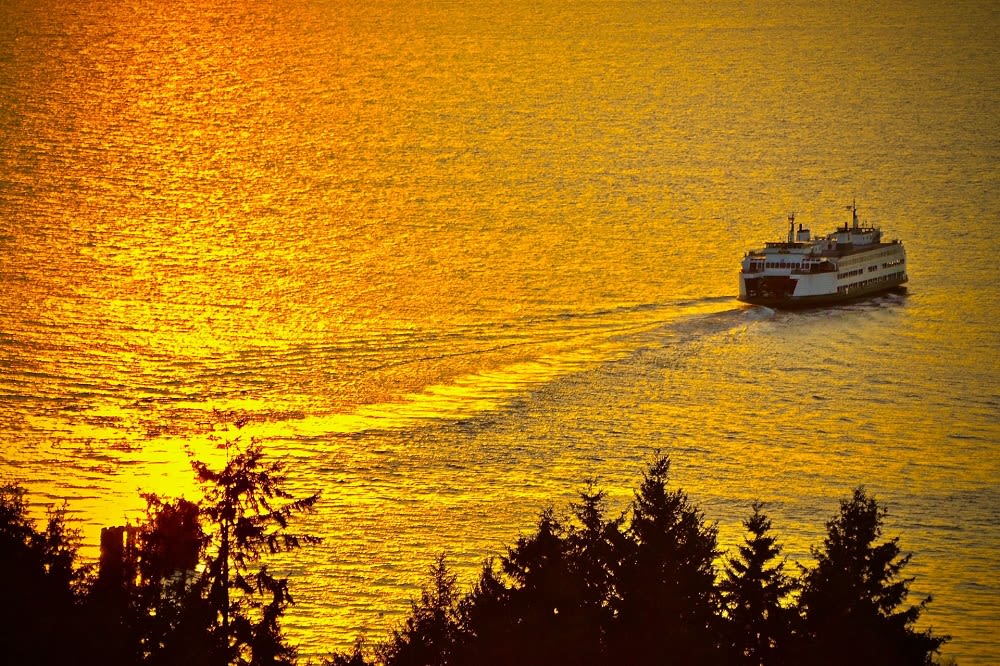 Photo courtesy of Unsplash
The Washington State Ferry serves over 20 different terminals in the Puget Sound area. It's an excellent way to get around town, but it's also a fun tourist attraction because of the stunning views it provides of the Seattle skyline as you pull away from the shore.
3. Seattle Aquarium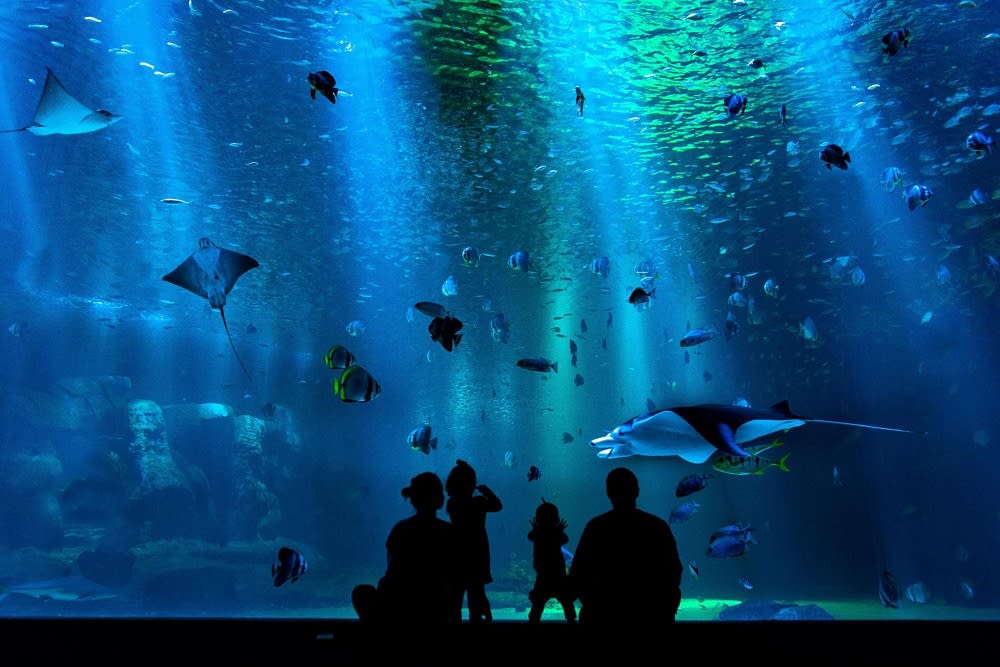 Photo courtesy of Unsplash
The Seattle Aquarium offers an exciting environment for guests to learn about the unique history of marine life around Puget Sound. It's the ninth-largest aquarium in the entire country, and it's considered a top-five paid attraction in the entire region. You'll see a variety of birds, mammals, and fish as you make your way through the exhibits. The aquarium is open each day from 9:30 am until 6:00 pm, with the last entry at 5 pm.
4. Seattle Great Wheel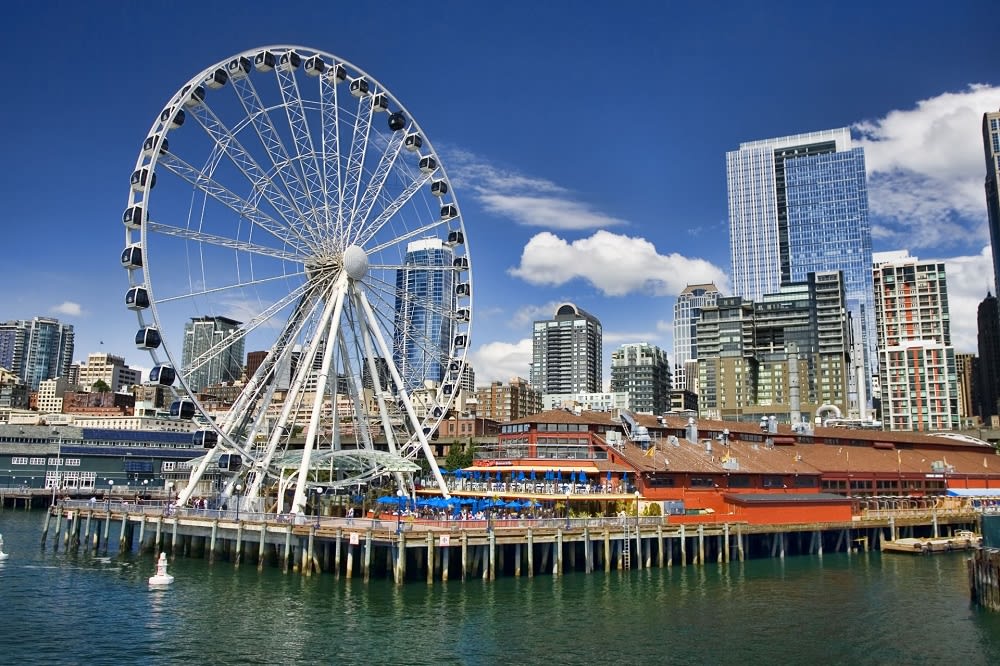 Photo courtesy of Seattle Great Wheel
The Seattle Great Wheel is a 53-meter-tall Ferris wheel located at Pier 57. It opened in 2012 as the tallest Ferris wheel on the West Coast. It holds up to 332 people at a time inside 42 climate-controlled cars with glass floors and red leather seats. Come by on Friday, Saturday, or Sunday evening to see the wheel lit up by over 500,000 LED lights.
5. Ivar's Acre of Clams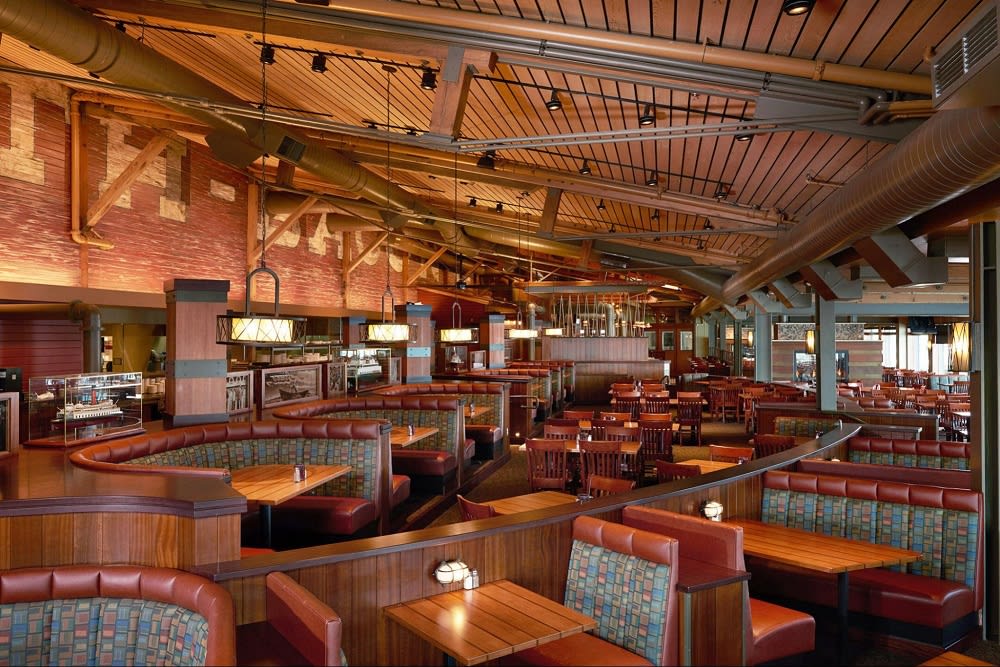 Photo courtesy of Ivar's Acre of Clams
If you asked 100 different owners of Seattle luxury real estate where they like to get seafood, you might hear 75 different answers. This gives you an idea of how many excellent seafood options you'll find in the area. However, there's a good chance that Ivar's Acre of Clams would get more votes than any other location. Located on the waterfront overlooking the Bay, the restaurant first opened in 1901 and was completely remodeled in 2015. The restaurant boasts a large outdoor patio along with a state-of-the-art kitchen and a revamped interior that pays tribute to the restaurant's decorated history.
If you enjoy your time in Seattle and you're interested in making the area your new home, reach out to
Hal Rappaport or Jeff Green
. Together, they lead Hal & Jeff Homes, and they're passionate about helping people like you find their dream property in the Seattle area. They look forward to representing you with professionalism and class as you shop for
Seattle homes
for sale. Reach out today to get started!
*Header photo courtesy of Unsplash