You take great pride in your Seattle luxury real estate, and you want to make sure it always looks its best. Most luxury homes utilize the best building materials available, and they often include massive living spaces and beautiful home fixtures. However, part of your home's appeal comes from how you design the space, and this has nothing to do with the way the home is built. This article will help you think about how you can decorate the interior of your home based on what's currently in style.
1. Scandinavian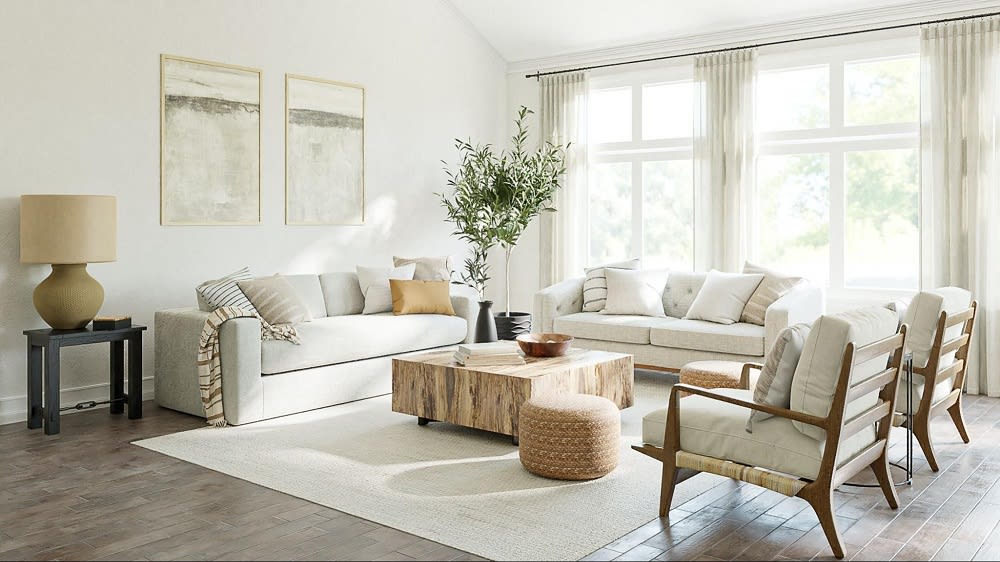 Scandinavian design is best described as clean and functional. It emphasizes a love of nature, and rarely uses materials that aren't natural. Pieces are often made with wood, and they may also utilize linen or cotton. It pairs well with a simple color scheme like white or beige, and accents are best when they feature light pastel colors. Two spin-offs of Scandinavian design are hygge and lagom. Hygge focuses on comfort and warmth, while lagom is more minimalistic. The word lagom literally means "just enough" in Swedish. These styles work well on their own, or you can pair them with existing interior design styles.
2. Japandi
Japandi design is a combination of Scandinavian and Japanese styles. What each approach has in common is a high regard for nature. Both styles incorporate a great deal of natural elements. The big difference between Japandi design and something that's purely Scandinavian is that Japandi often utilizes darker and richer colors like eggplant or dark green.
3. Boho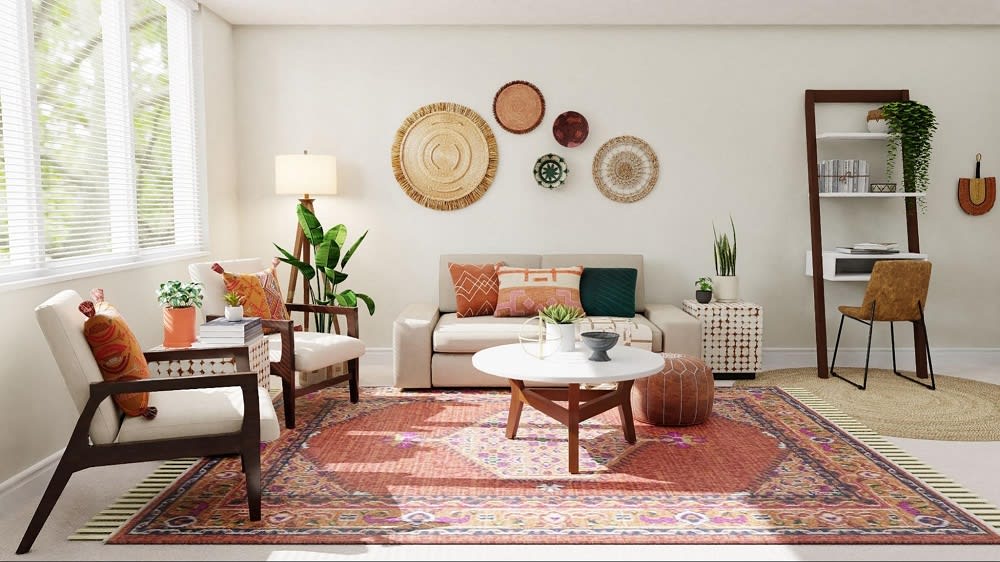 Boho is short for Bohemian. The style originated in the 19th century, but first became popular during the 60s and 70s. It has come back in style in recent years, and commonly makes its way into modern homes and spaces. If you're familiar with eclectic pieces, these can often be similar to boho styles. They are often found in flea markets, and they are extremely versatile and adaptable. Untreated natural materials are often used, and accent pieces can add bright colors or interesting patterns.
4. Mediterranean
Mediterranean pieces are great for areas that receive less sun. When you decorate with a Mediterranean style, you can bring additional brightness into your space that makes you feel like you're relaxing by the sea. Clay, raffia, and linen are some of the most often-used materials, and white and beige are two preferred color choices. These colors can be accented with options such as orange or azure blue. You'll see handmade tiles used often on floors and walls. To go the extra mile, try setting out some Mediterranean plants and herbs that you can use for cooking in addition to decoration.
Hal Rappaport and Jeff Green
boast over four decades of combined real estate experience. They have a deep knowledge of the Seattle area, and they work hard to stay current on trends and variances in the housing market. When you decide you're ready to start shopping for Seattle homes for sale, or if you have a property you want to list on the market, give their office a call. They would be honored to have the opportunity to assist you.