There is no doubt that the Seattle area is one of the most desirable cities to call home in the country. Aside from the world-famous coffee, Seattle offers some of the most diverse attractions along the west coast. Seattle residents can make their weekly market runs for fresh produce at the well-known Pike Place Market, and they can spend their days hiking, exploring, or taking to the water to admire marine wildlife by kayak. Furthermore, several Fortune 500 companies have established their headquarters in Seattle, such as Amazon, Boeing, and Nordstrom. Seattle residents also enjoy access to a series of professional athletic teams, like the Seahawks, Mariners, and Kraken. With so much to offer, it's no wonder the city is growing by nearly 1% annually over the last five years. If you desire to make Seattle your new home, you may be intimidated by the idea of navigating the real estate market in current pandemic and post-pandemic times. If you are wondering how you can sift through a variety of available properties while staying healthy, then you should take advantage of virtual open houses. By harnessing advancements in technology, potential homebuyers can be confident in their ability to land the home of their dreams.
Why virtual open houses?
Virtual open houses have been increasingly popular as technology has advanced in the last decade. With the pandemic coming into play in early 2020, they have skyrocketed in popularity as more and more buyers, sellers, and real estate agents opt to limit the amount of foot traffic and face-to-face interactions as much as possible. In-home showings were down by around 50% as of the New Year in 2021. A virtual open house is exactly what it sounds like; that is, viewing a property through an electronic device off-site. This can be done on just about any smart screen device—tablets, laptops, smartphones, and smart TVs.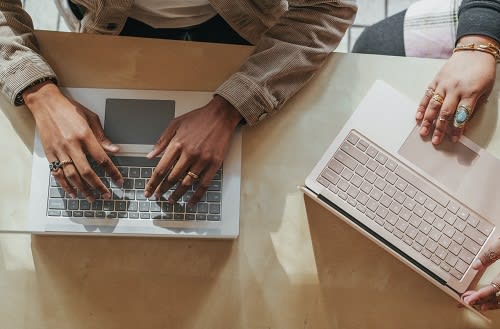 One of the main advantages to viewing virtual open houses is the flexibility they can provide. A potential buyer might be located anywhere in the world but still get the real feel of viewing a home. This can help to avoid the headache of moving to an unfamiliar city while simultaneously looking for a place to buy or rent. Instead, this experience provides the opportunity to secure housing before making the move, which is one less thing to juggle during an already stressful process. For local viewers, another perk is avoiding the necessity for childcare arrangements while out viewing potential homes, which is a small victory in itself.

In-home virtual open houses are also great because they give the viewer a great sense of knowing if the property and area are a good fit for their lifestyle without ever having to leave the comfort of their home. In doing so, it's a significant time-saver. It also allows buyers to block out times for tours and stack multiple virtual open houses without physically moving from property to property. Couple that with the frequent precipitation Seattle receives, and this makes avoiding travel even more appealing.

In short, a prepared viewer can use the virtual open house as a guide for making quick decisions about a home. If the home checks all the boxes, the viewer can have an offer ready before the tour is finished. If the house doesn't fit the viewer's needs, they can simply move on to the next viewing—all without ever stepping foot outside or driving to the selected location. For people who need to manage their time carefully or just prefer to stay put, virtual open houses are a must. 
Attention to details
As you navigate this virtual process, use this new setup to your advantage by making sure to write down questions as you go. It's a good idea to jot down anything of curiosity as the event goes on. By doing this, you won't get distracted by the next feature the home offers. It can be easy to forget questions you may have with a traditional open house as you are rapidly learning new information around every corner. By making a list of questions as you go, it is much easier to circle back at the end and get answers from the realtor. Moreover, virtual open houses are designed to go at a slower pace to avoid overwhelming the viewers. Many agents make a point to carve out time for intermittent questions moving from room to room or feature to feature.

It's also important to ask the realtor questions about the neighborhood. The realtor should know the best places to dine, shop, and seek entertainment in the area and the best transportation methods to each destination from the property. Be prepared to ask these questions, as a trusted realtor can help you navigate the various neighborhoods in the area. 

One unique aspect of many virtual open houses is the ability to see real-time video and images from perspectives you might not get in person. This is primarily made possible with aerial drone footage. Viewing potential homes from a bird's eye view allows potential buyers to take in landscaping and spacing such as trees, ponds, lakes, or pools from an over-the-top perspective. This can also be valuable as it allows potential buyers to get a good picture of property lines and a clear look at the quality of the roof, chimney, or any other features that typically wouldn't be seen in a traditional viewing.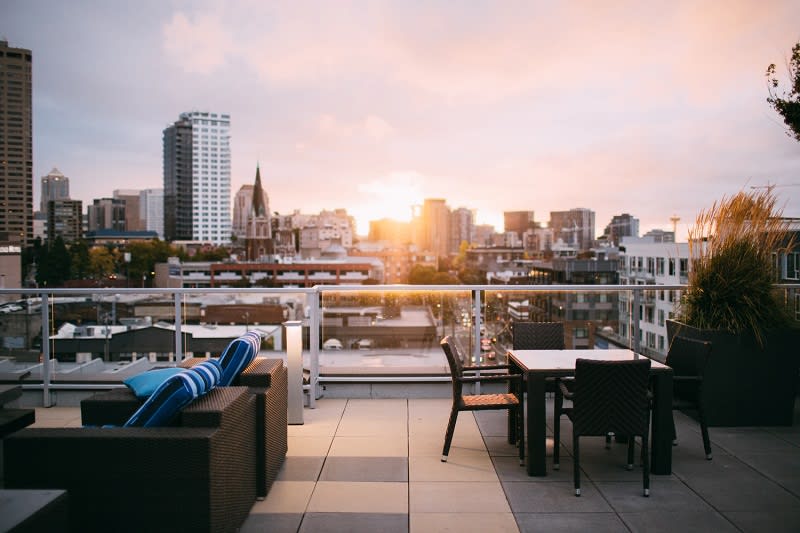 Always catch the live stream
Typically, real estate agents have a recorded version of the open house that can be viewed any time of day; however, the trick to winning with virtual open houses is to catch the live stream version as often as possible. Not only does this allow viewers to make a comment or ask questions for the agent to answer on the spot for real-time information, but it also allows a glimpse into the possible competition by seeing what other potential buyers are saying and asking. Furthermore, just like an in-person open house, the early bird gets the worm. By viewing the live stream, potential buyers get the first shot at making an offer. In a competitive market like the Seattle metro area, this could be the difference between winning and losing out on your dream home.

Being punctual for the start of the live stream is also a must. Unlike a traditional open house where potential buyers can come and go as they please, you could miss features of the property shown at the start of the live stream. It's also good practice to familiarize yourself with the software being used by the realtor prior to tuning in for a live-stream—so nothing is missed. If the property might sell quickly, it's always best to view the live stream from the beginning.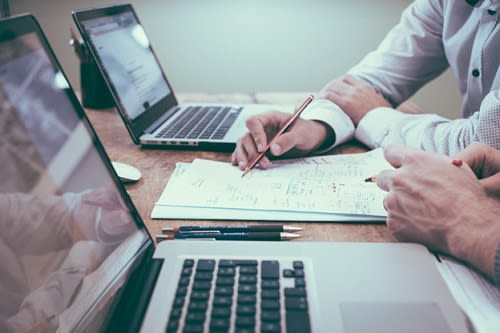 Some realtors feature their own live streaming websites. However, other popular virtual open house platforms include Zoom and Facebook live. Zoom can be set to invite-only, while Facebook is typically open to the public. As if virtual open houses were not convenient enough already, they can also be viewed on multiple devices at the same time. This means if a couple is not physically together, they can still simultaneously view the virtual open house simultaneously from individual devices. It's a good idea to follow your agent's social media posts to be aware of future listings or virtual open houses coming soon.

Other features many realtors include on their live streams are screen sharing and file sharing. As a buyer, pulling up a floor plan, dimensions, or additional vital information such as historical records, school districts, and prior taxes can be very beneficial. Saving and viewing these files after the tour also helps in the decision-making process.

Perhaps the best part of the live stream option is the ability to replay something you might have missed. Didn't get a good look at the appliances in the kitchen? Want to make sure the bathroom had a double vanity? Questioning if it's the right property? Do you want a second opinion? Having the live stream handy gives you the peace of mind to make decisions with confidence. Furthermore, being able to replay the live stream for a partner—or simply refresh your memory—is another option. In the past, this would mean going back to a property for a second or third look, but virtual open houses have paved the way for homebuyers to take advantage of the digital age.
Talk to the experts
Even in post-pandemic life, virtual open houses are here to stay. As generations shift, more and more buyers have become accustomed to using technology to make their lives simpler. With the demand for housing on the rise in the Seattle area, the convenience and time-saving factors alone make virtual open houses one of the best ways to purchase your next home. Not sure how to get started? Contact Hal & Jeff Homes today as your trusted real estate agent in the Seattle area. To view a list of upcoming virtual open houses, to create your own virtual open house, or to schedule an appointment, give them a call today to put the best foot forward in the goal of landing your dream home.